President of University Visits our Faculty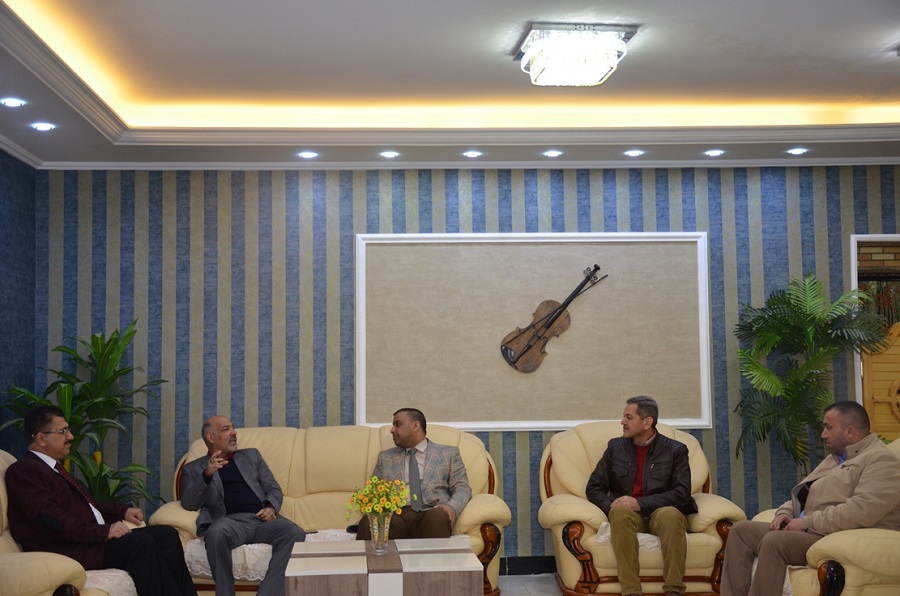 University of Diyala president Prof. Abbas Fadhel Aldulaimy has visited Faculty of Fine Arts to see the nature of service and education in it .
The visit comes within the framework of the continuous follow-up of his sovereignty to the faculties of the university and his keenness to know more closely about its scientific and architectural achievements and to overcome the difficulties it faces in order to achieve the vision of the university and reach the ranks of international universities.
Prof. Abbas emphasized the importance of art as a humanitarian message that would give hope and spirit to life, praising the efforts exerted by the Deanship of the College and its staff to reach achievements that had a great role in the development of the university.
For his part, Dean of the Faculty of Fine Arts, Prof. Alaa Shakir Mahmoud expressed his thanks and gratitude to the President of the University for this visit, which represents moral support and urged for the step in order to provide more tender. On the sidelines of the visit, which was accompanied by the Dean of the Faculty of Basic Education Assistant Professor Dr. Haidar Shaker Mezher and Dean of the Faculty of Management and Economics Dr. Qusay Abdul Khaliq Prof. Abbas inaugurate Peace Hall, which was completed by the college to accommodate more than 100 students with exceptional efforts and financial costs.