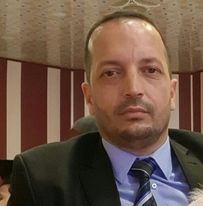 Legal Division Officer
Name // Naeem Adnan Hussein
 
Academic Achievement // Bachelor of Law
 
 
About the Legal Division
The legal entity of a government institution may be at the level of a department as in the headquarters of state ministries and bodies not associated with a ministry, and it may be at the level of a department as is the case for public companies and public bodies, or it may be at the level of a division, as is the case in directorates.
 
As these levels differ according to the different administrative and organizational structures of government institutions. However, even if these levels differ, the legal departments or divisions remain with similar tasks and duties and specific powers.
Objectives of the Legal Division
1- Providing legal protection for the governmental institution and defending it before the courts when a lawsuit is instituted against it by others.
2- Representing the government institution before the courts and judicial bodies in a way that guarantees the institution's rights and duties.
3- Achieving justice among all employees of the governmental institution.
 
The duties and functions of the Legal Division
1- Carrying out investigative committees and legal (human rights) actions related to all institutions between the institution and its members.
2- Providing legal opinion and advice, answering legal inquiries and advice.
3- Representing the governmental institution before the courts and the competent judicial authorities.
4- Preparing and studying draft regulations, proposed instructions and regulations that the governmental institution wishes to prepare and make legal notes about them.
5- Formulating, organizing and approving contracts, pledges and guarantees related to the work of the Corporation.
6- Following up on the allocation and appropriation of real estate and carrying out the procedures for providing and preparing residential units and lands for the Corporation's employees.
7- Providing legal advice to the college departments.
8- Reviewing the state departments to complete the faculty work from a legal point of view.
9- Ratification of guarantees and academic undertakings inside and outside Iraq.
10- Conducting the administrative affairs of the Legal Division.