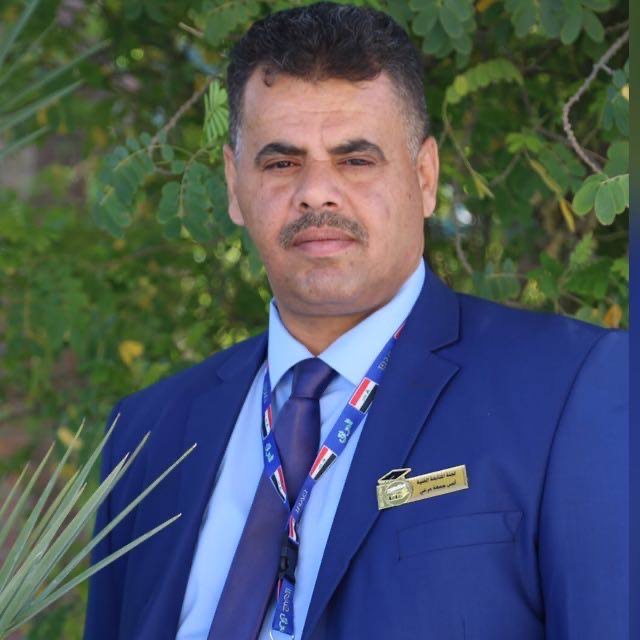 Official of the Computer and Internet Division
Name // Anas Juma Mari
Academic achievement / Bachelor of Computer Technology Engineering
((Profile of the Division))
The Division of Computer and Internet is distinguished by being the most connected with all departments and divisions of the college and it is responsible for following up and providing Internet service and addressing all kinds of technical, technical and programmatic problems for all computers and their peripherals in the college and is distinguished by a staff with distinguished professionalism and high interest working to provide all solutions to the outstanding problems and to prevent The presence of obstacles in front of employees for the sake of permanence and continuity of giving and technical and administrative work in the college.
The tasks and activities of the Computer and Internet Division can be summarized as follows:
1-Providing internet service in all departments and divisions of the college, and periodically following up and maintaining internet lines.
2-Managing the Internet hall with distinguished administrative staff and providing the necessary services in it to serve students and assist them in using surfing the Internet and downloading scientific research.
3-Doing periodic maintenance for computers and their accessories from various office devices and providing immediate solutions to sudden problems in these devices.
4-Follow up the college e-mail and activate its role in communicating with the rest of the Iraqi universities.

Job description: Managing the division's affairs with regard to the validity of computers and internet service
Duties and Responsibility:
1- Creating and providing internet service in the college and ensuring its readiness.
2-Follow up on the management of the college website and update it on an ongoing basis.
3-Publication of college activities, lectures, research and teaching staff.
4-Regular maintenance of computers with emergency faults treatment.
5-Management of the internet hall and the interactive hall, and its readiness to deliver lectures.
6-Follow up the daily mail and edit administrative correspondence to and from the division.

Dependent and attached units:
1-Systems and Software Unit
2-Computer maintenance unit
3-Technical Training Unit